Looking for a New Home? Discover the Benefits of Choosing a New Build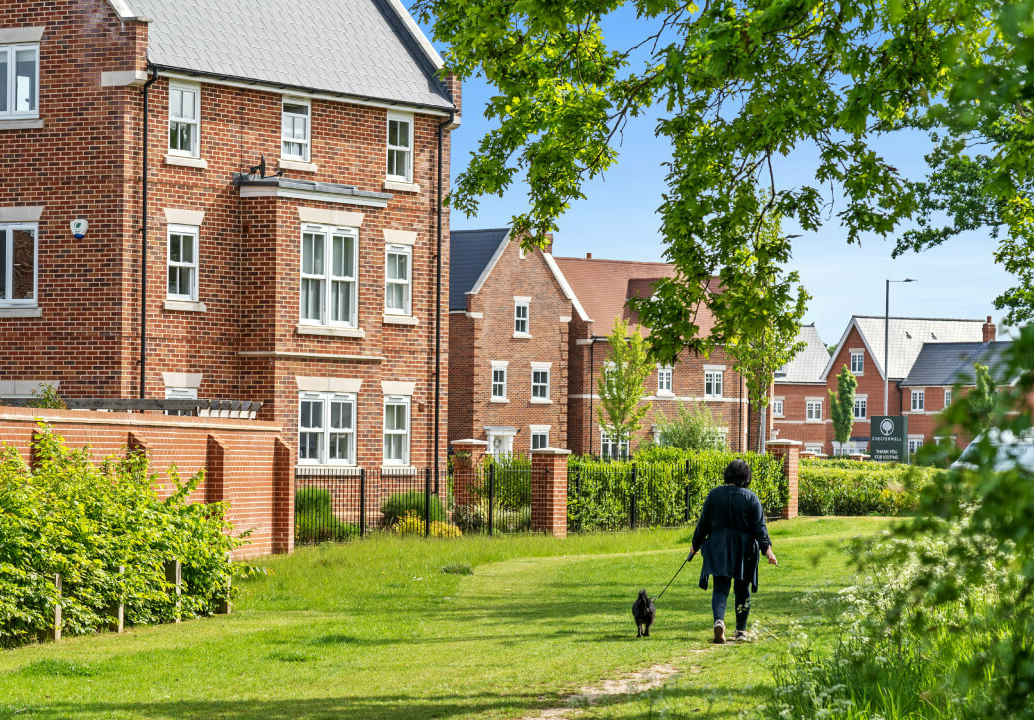 Whether you're a first-time buyer looking for a beautiful home to grow into, an expecting family in need of a larger property, or a couple looking to downsize in the gorgeous Essex countryside, our range of properties offer a place to call home for any discerning buyer.
Thoughtfully designed, luxuriously finished and situated in some of the county's most desirable areas, Mersea Homes new builds represent the pinnacle of luxury living, combining the amenities of a modern development, with beautiful countryside surroundings.
Below we explore what distinguishes our new build properties from the rest, and why you must experience "the Mersea difference" first-hand.
Excellence delivered brick by brick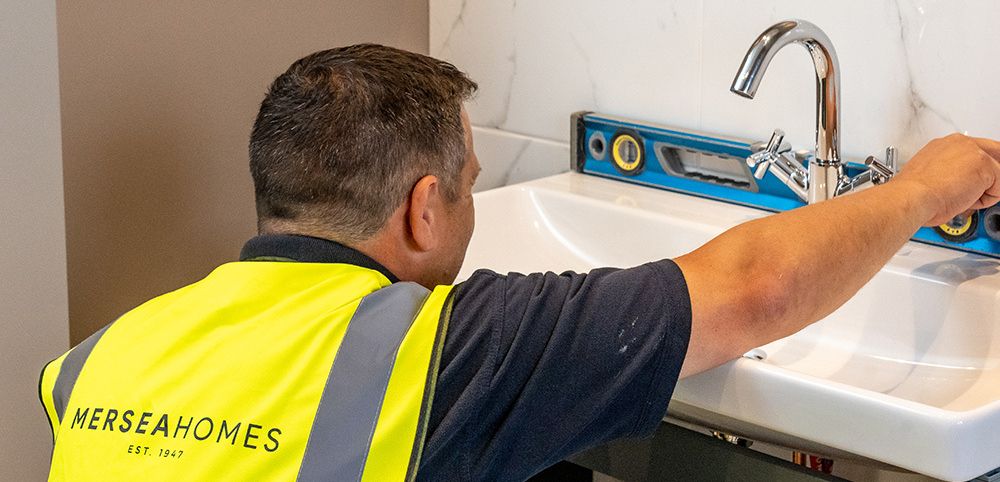 We value attention to detail and master craftsmanship above all else. Every aspect of each unique property is carefully considered to ensure our homes reflect the culture and heritage of their surroundings inside and out.
With over 75 years of heritage and specialist expertise, our new builds assure buyers that every brick, fitting and ornamental fixture is of the highest quality and fitted by trusted master craftsmen – sustainability that lasts a lifetime.
Plus, every home comes with a ten-year structural warranty and two-year aftercare as standard. Total peace of mind that extends well beyond your completion date.
This commitment to quality is woven into the fabric of every Mersea home, and something you will recognise the second you step through the door. Attend one of our frequent buyer events to feel the premium quality of our properties in person, and speak directly to our friendly advisors on the artistry behind each build.
Perfectly situated for peaceful, modern living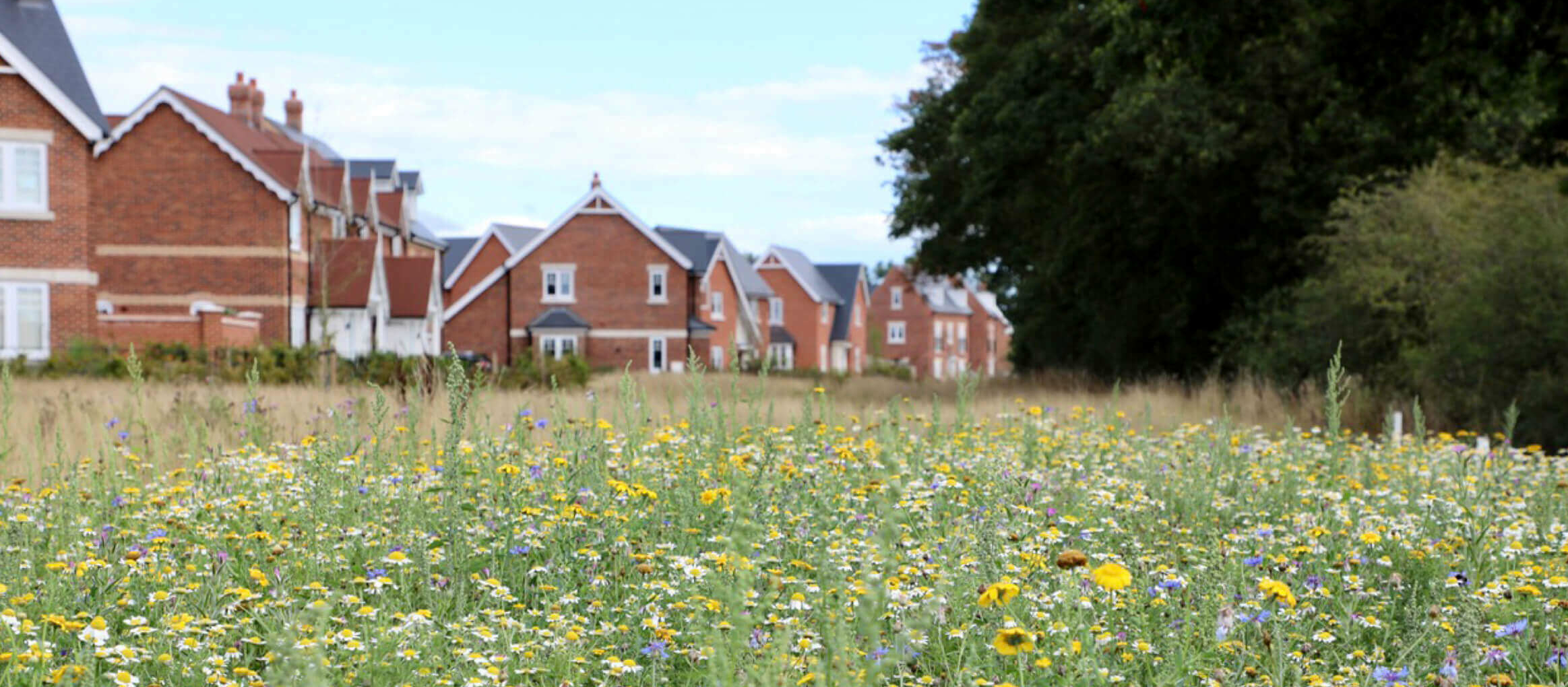 When you choose one of our properties, you get more than a stunning home. You're introduced to a new way of living – one that combines the beautiful vistas of the Essex countryside with the amenities you would expect from a luxury modern development.
The Chesterwell Collection, for example, is one of our stunning new communities nestled in nature, just a stone's throw from the bustling city of Colchester. Featuring green open spaces, excellent transport links to London and Essex, and a central plaza – Chesterwell combines the best of both worlds in a single, gorgeous development.
Our focus on locating prime destinations with beautiful, natural surroundings is the thread that runs through all our developments. When you have a chance to visit our plots in person, we encourage you to explore the entire area so you can experience the kind of lifestyle Mersea new builds can offer first-hand.
Professional buyer support for your journey

To make your home-buying experience as seamless as possible, we offer a range of value-added services.
First, if you're a current homeowner, we can often offer to purchase your property from you with our part exchange service (subject to conditions). This immediately removes the stress associated with having to sell at the right time so you can smoothly transition into your new home right away.
If you're an existing owner of a Mersea property, then we will guarantee to buy your home if you want to make the move to one of our latest properties. This is just one way we reward our loyal clients, making the move to a fresh new build easier and more attainable than you may have anticipated.
Another way we streamline the journey to your dream home is through our assisted move service. By expertly managing the sale of your property on your behalf, we remove much of the stress associated with a new move, so you can focus on embracing your new lifestyle.
In addition, for select plots and properties, we offer a bespoke range of packages to make moving to a Mersea Home even more rewarding – from complimentary carpet and floor fittings, to the potential to match your mortgage deposit.
At one of our on-site buyer events, you can learn all about these special packages by talking to our readily available advisors. They're always happy to run through our buyer support services and unique offers, and how these apply to your exact situation.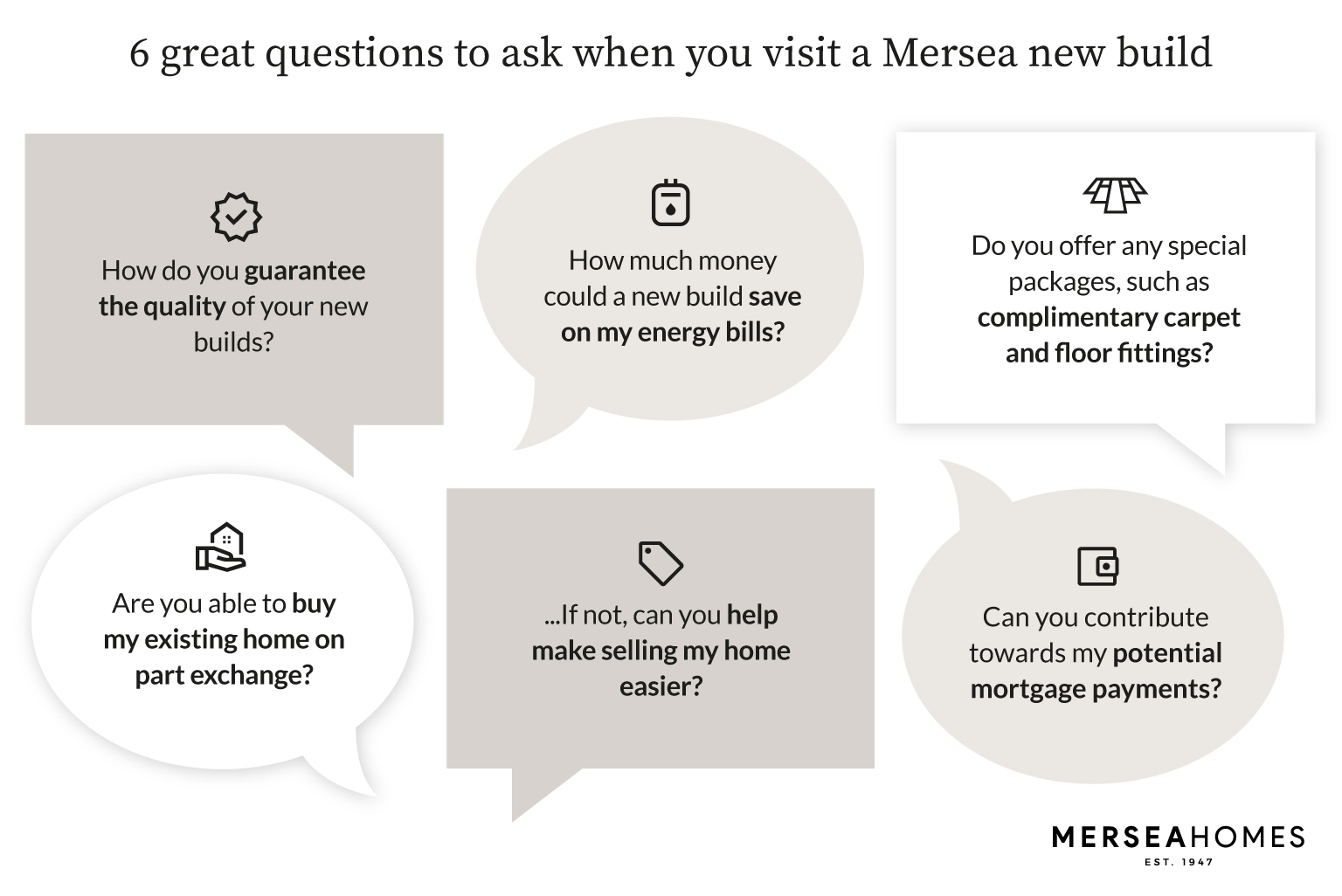 The perfect time to invest in a new build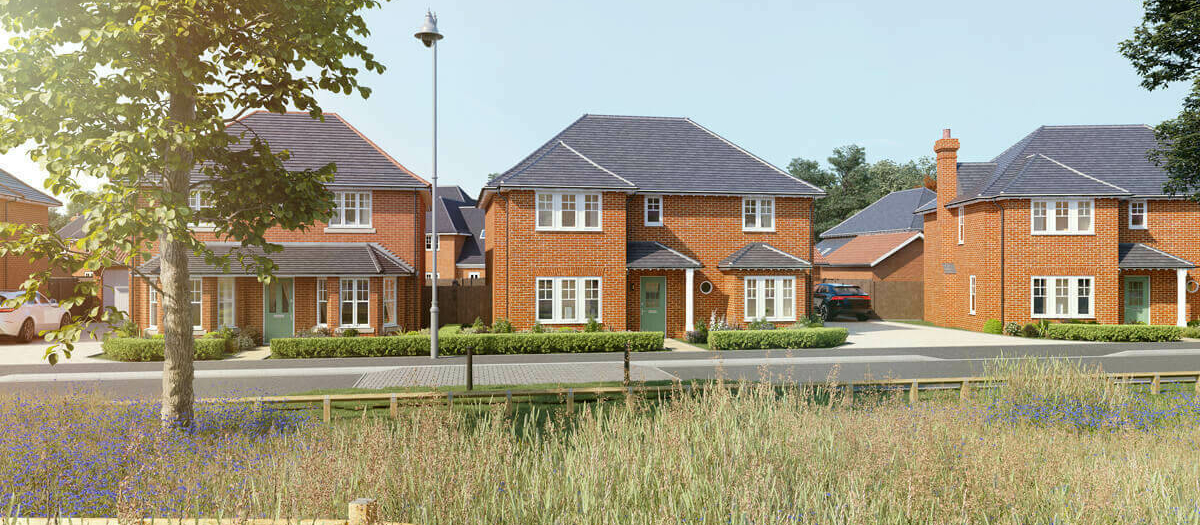 In the current climate, there has arguably never been a better time to consider a new build home. As well as benefitting from the latest building materials and construction techniques, it enables you to make meaningful savings in the long term.
With electricity bills continuing to rise, the energy efficiency of your home has never been more important. As new builds feature the most up-to-date energy-saving fixtures, investing in these properties is believed to save over £3,000 in annual bills compared to older homes.
By placing a firm focus on sustainability and high-calibre materials, including double-glazing and thermostatic radiator valves, our homes are perfectly placed to help you achieve these savings and more.
However, if your existing home lacks any of this crucial energy-saving technology, achieving modern performance will require substantial investment. Although the exact amount can vary, The Home Builders Federation (HBF) says homeowners should expect to pay more than £70,000 to bring older properties up to the latest standards – disruption and investment you can avoid by choosing a premium new build.
Plus, while house prices are remaining stable, rent rates are set to rise by as much as 25% over the next 10 years. Given the scale of these increases, current renters may find that opting for a mortgage could save thousands in the long term.
With energy bills continuing to rise, rent prices set to soar, and the cost of upgrading homes likely to exceed five figures, there has never been a better time for you to invest in a high-quality, expertly specified Mersea Homes new build.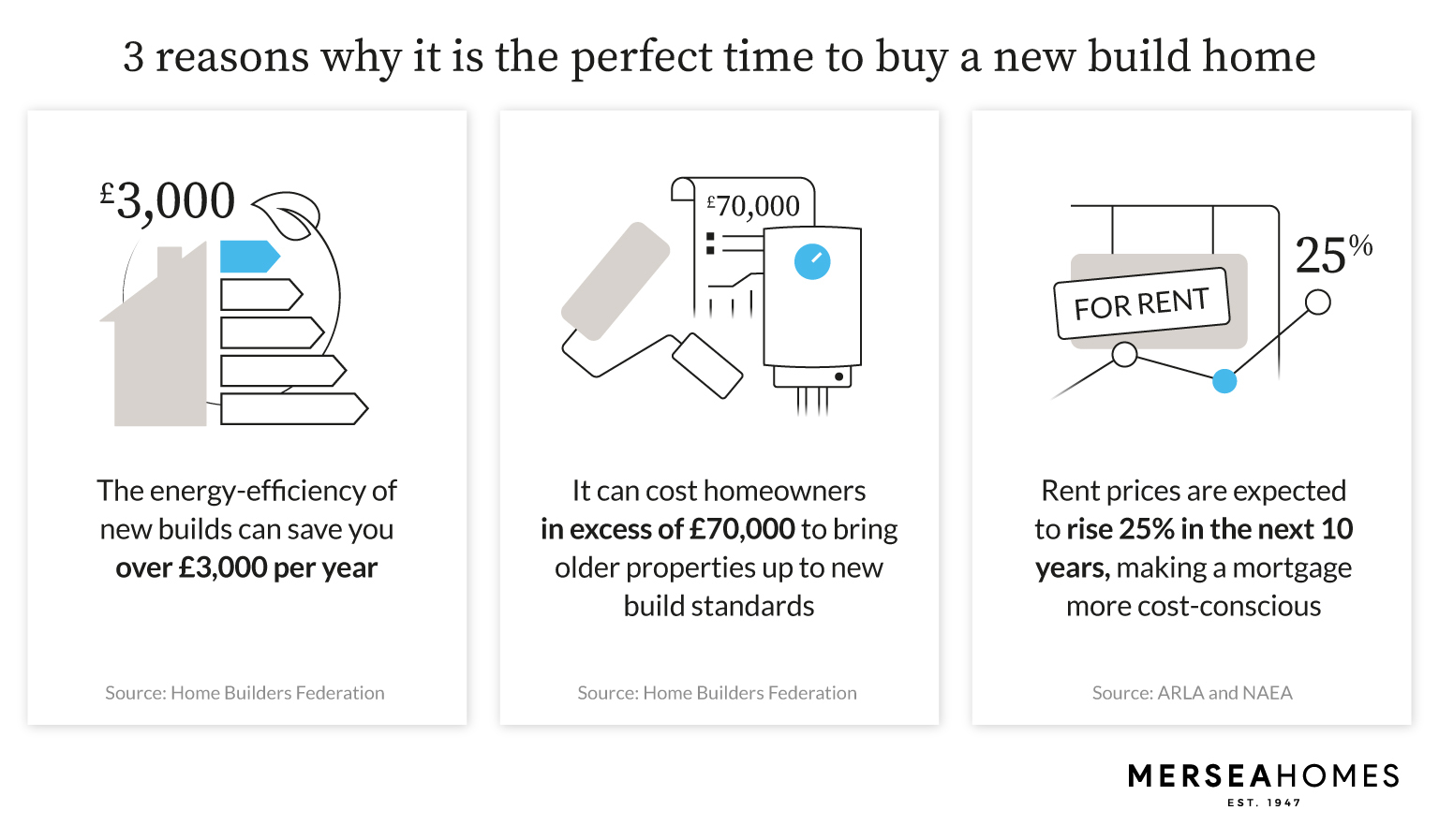 Find your dream home today
Take the first step towards your dream home today. Experience the quality of our plots, the luxury finishes and the stunning locales for yourself.
Get in touch and book a viewing with our team today, or visit during one of our frequent buyer events. Come and see why we've been the home of quality new build homes since 1947.