Upsizing
Helping Louise upsize to a stunning Mersea Homes house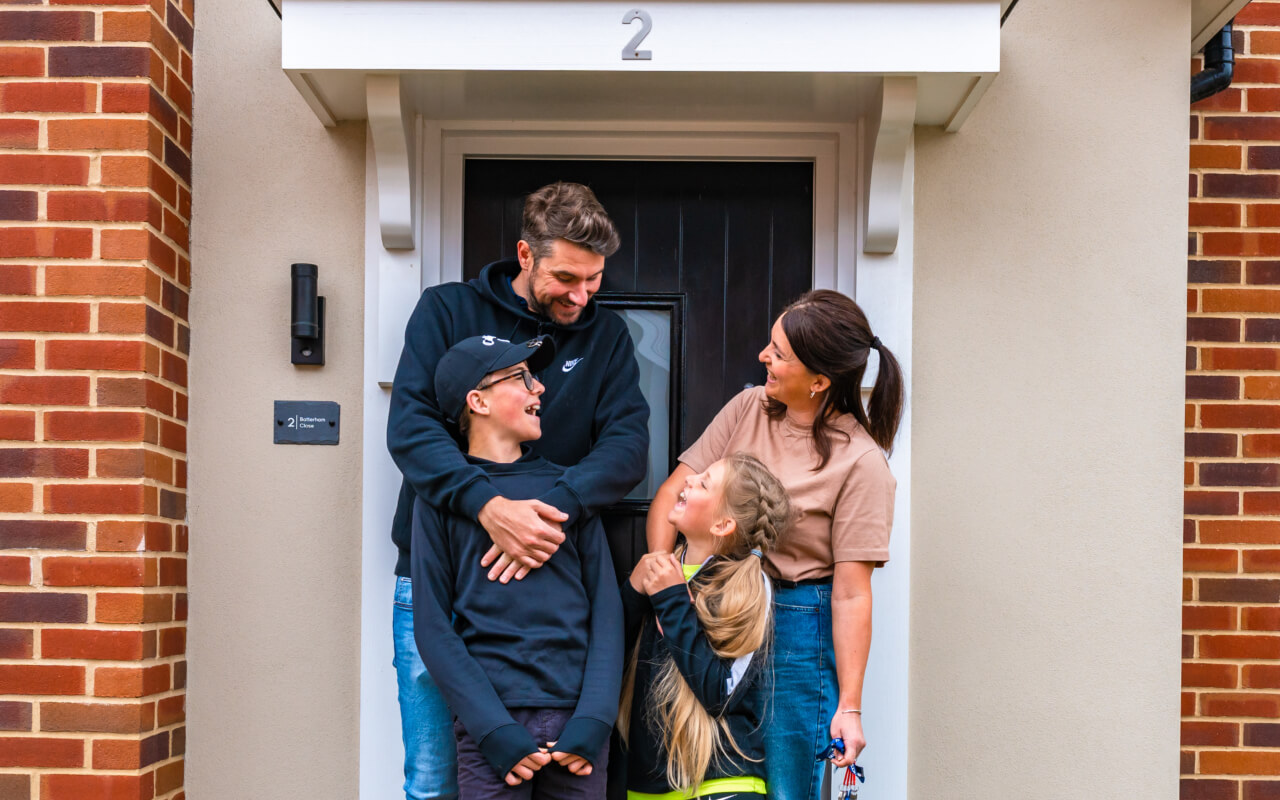 Learn what makes the Mersea Homes journey a positive one.
When Louise and her husband were looking to move to a larger property, Mersea Homes' strong local reputation made them the first place to look.
"I had heard nothing but good things about Mersea Homes in terms of their build quality and service. After our wonderful experience, I can agree wholeheartedly.
As a household of four with close extended family, to have a beautiful open space in the kitchen/diner is what we had always dreamed of. The design of the house is well thought out and ideal for family living."
"We love the location! My son can walk to school easily, there is a wide variety of shops and amenities close by, and we are within easy reach of the countryside for walks and bike rides."
"Everything has been so easy with Mersea Homes. We first reserved our plot with Angela and then met Amanda at the show home opening. Nothing has been too much to ask and we have always been made to feel welcomed and valued. Even purchasing the house during a global pandemic was made as seamless as possible for us.
I would always be more than happy to recommend Mersea Homes. The care and attention from Amanda was second-to-none, and the communication we received throughout was fantastic. The house itself is beautifully designed and incredibly well built. The Aftercare team has also been amazing and the Site Team is always friendly and happy to help."