Uncover Chesterwell: Colchester's No.1 Destination for New Build Homes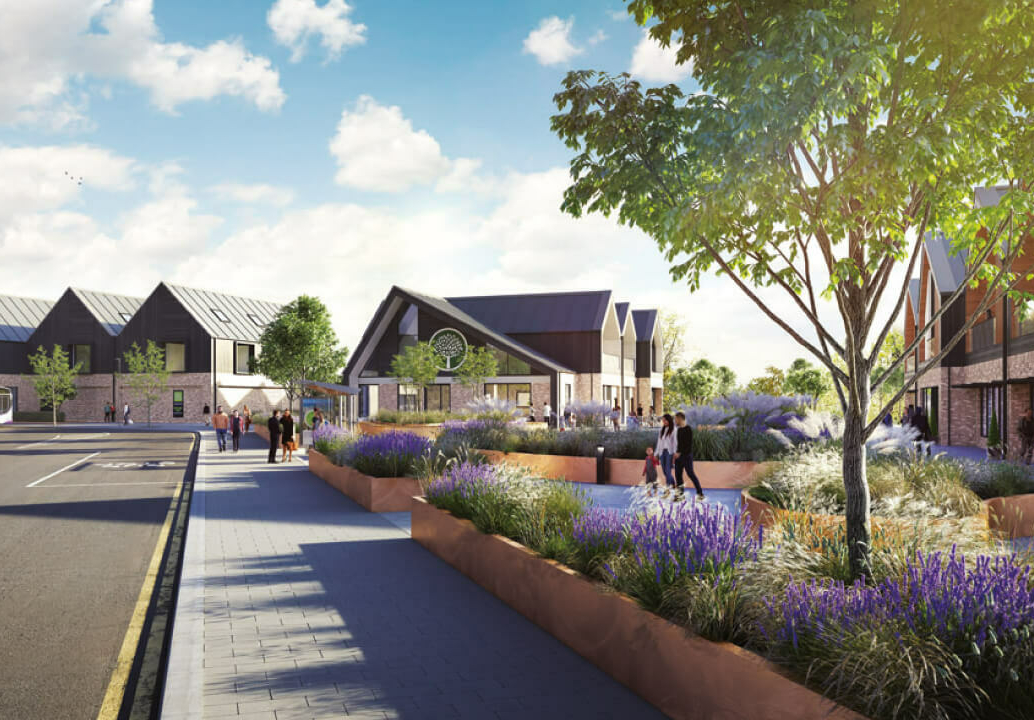 With its awe-inspiring countryside, dynamic city culture and convenient transport links, Colchester is one of the most sought-after destinations in Essex for homebuyers.
Based in one of the area's stunning landscapes, Chesterwell represents the very best of why Colchester is such a desirable location to live in. This remarkable collection of high-quality new build homes, meticulously designed to complement the natural beauty of its surroundings, is unprecedented in its scale, specification and ambition.
It's more than a housing development – Chesterwell is a full-fledged community. Below, we share the story behind this unrivalled location, and why it sets the standard for new build homes in Colchester.
A groundbreaking project: The story of Chesterwell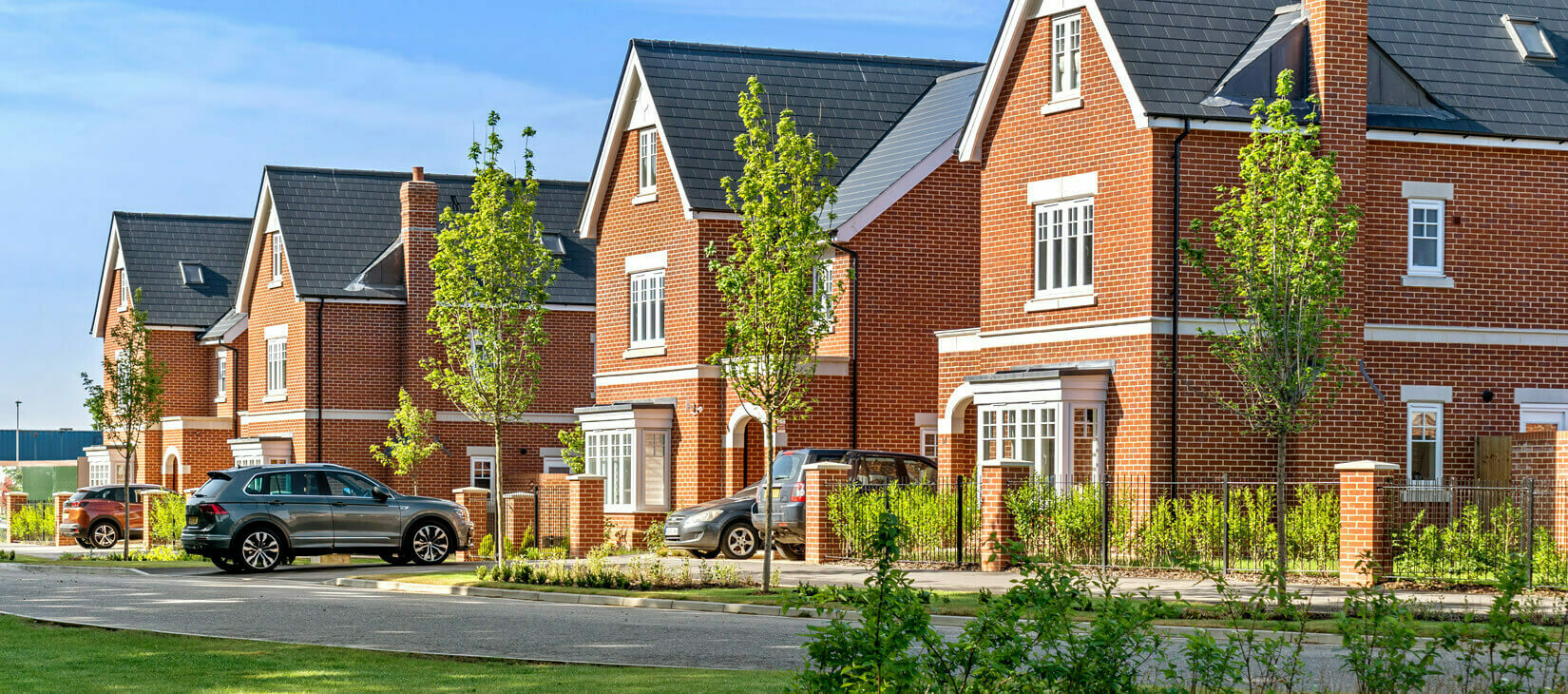 Like all our high-specification developments, the aim of Chesterwell was to create a fantastic destination that appealed to any prospective buyer. Young professionals taking their first step on the property ladder. Families looking for room to grow and settle down. Retirees downsizing to save time and money. A place where anyone can feel right at home.
But, more than any development we have undertaken in the past, the ambition was to establish a true Chesterwell community. 1,600 elegant, efficient and expertly crafted new build homes that delight and inspire residents. An active commercial centre that puts essential facilities and amenities on people's doorstep. Nearby schools that will support families for the long term.
From its selective placement in 80 acres of expansive green space and easy access to nearby transport links, to the distinct architecture and interior designs of each unique property, everything about Chesterwell is focused on creating a community homebuyers aspire to be part of for generations.
And, for our team at Mersea Homes, Chesterwell is about leaving a legacy that is truly timeless. Our family-run business has operated in Colchester for many decades, and we wanted to create a landmark destination that enables people to enjoy everything this city has to offer.
6 reasons Chesterwell is Colchester's top housing development
1. Breathtaking green spaces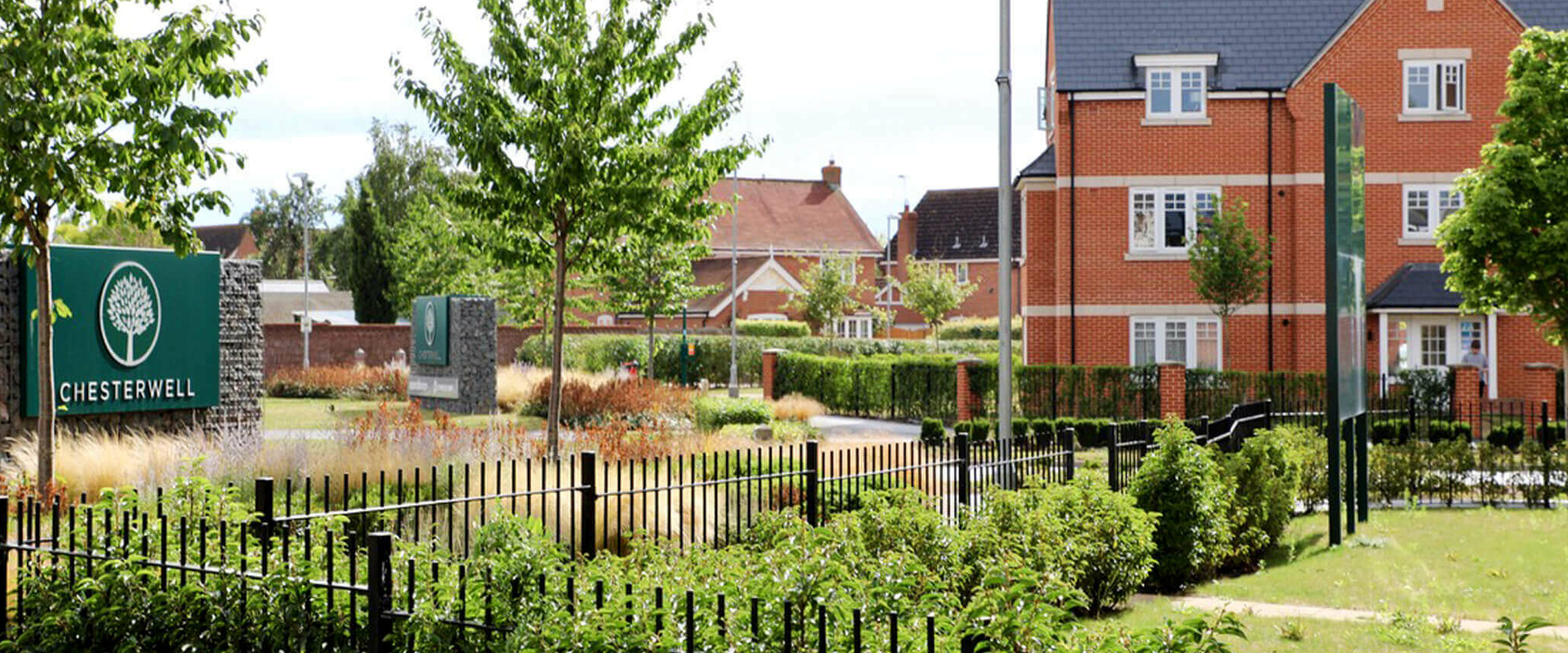 Bordered by a blend of ancient woodland and landscaped parkland, Chesterwell makes sure all residents stay in touch with Colchester's incredible countryside. Its mature oaks and hawthorns form a natural focal point. Active wildlife, amazing wildflowers and tranquil lakes provide an idyllic backdrop, while a dedicated nature trail connects Chesterwell Wood to its community allotments.
Plus, with the cherished scenery of Dedham Vale just a stone's throw away, and the Essex coastland a short 30-minute drive from the development, Chesterwell is the perfect base for all forms of outdoor adventure.
Learn more about Chesterwell's flourishing open spaces.
2. On Colchester's doorstep
When you want to embrace the hustle and bustle of city living, the Colchester High Street is only a short walk away. Residents are always within touching distance of one of the most historic and culturally significant areas in the UK.
From the dignified presence of Colchester Castle, to the non-stop entertainment of Colchester Zoo. The contemporary art of Firstsite or the natural beauty of Castle Park. Michelin-star restaurants, independent shops and distinguished landmarks – everything you could ever need is on the outskirts of Chesterwell.
Discover what makes Colchester one of the best places to live in Essex.
3. Convenience for commuters
For those needing to venture further than Colchester, either for work or pleasure, Chesterwell's exceptional transport links have you covered. Based minutes from the A134, the A12 and Colchester train station, these convenient corridors into London allow commuters to embrace rural living alongside the perks of working in the capital.
Furthermore, nearby park & ride spots and cycle paths offer sustainable travel to the heart of Colchester. You can also be in Chelmsford's Bond Street shopping district in 30 minutes, or waiting at Stansted Airport to head on your holidays after just a 40-minute drive.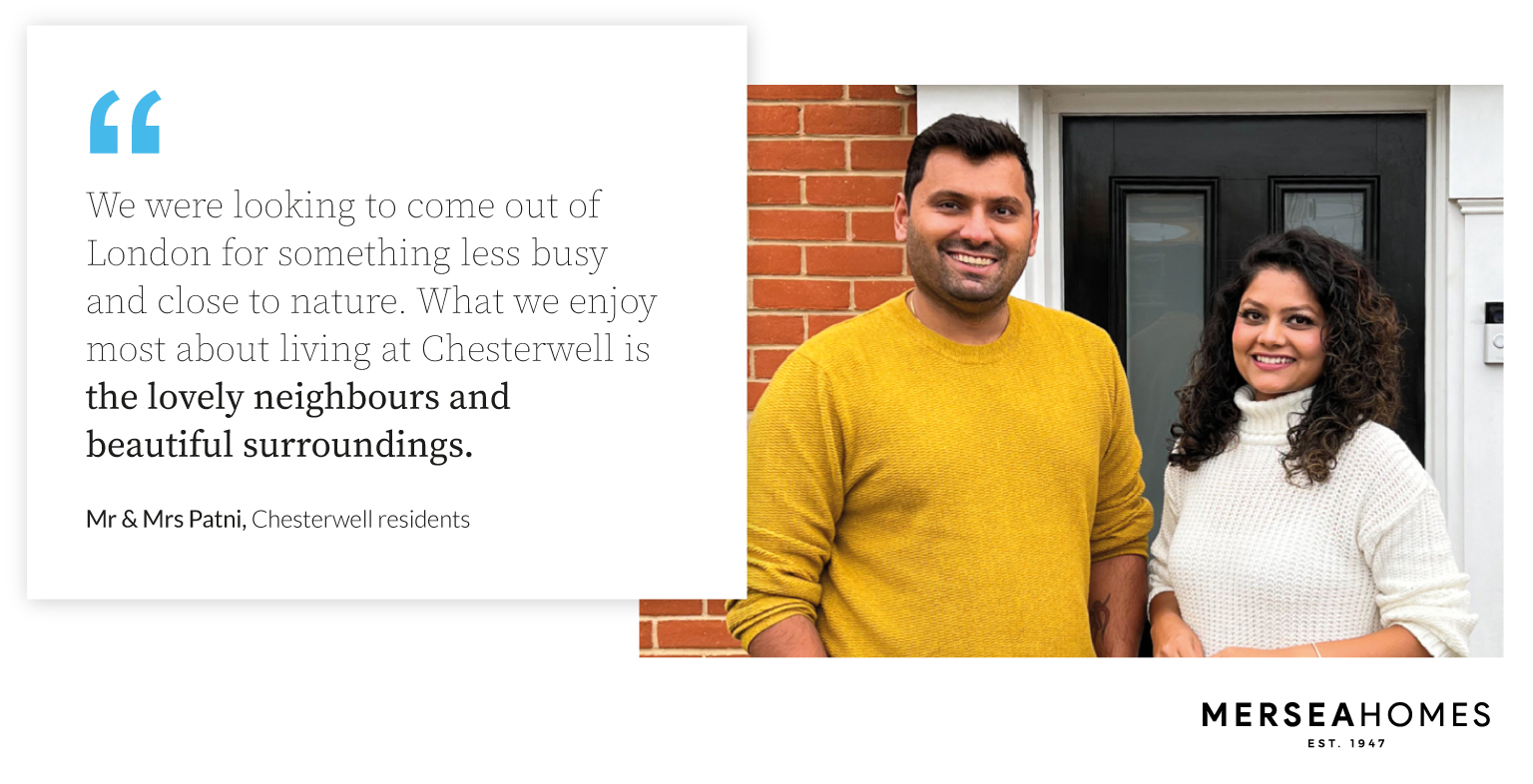 4. All elements of modern living
Ultrafast broadband. Local schools, shops and parks. Exceptional fixtures and fittings. Chesterwell is the embodiment of comfortable living, from the high-specification interiors of each unique home, to the surrounding amenities. Combined, this community is an ideal setting for modern family life.
Furthermore, the energy efficiency and sustainability of the area's new build properties will ensure this community is serving homeowners for generations – unlocking long-term savings that they can use to live life to the fullest.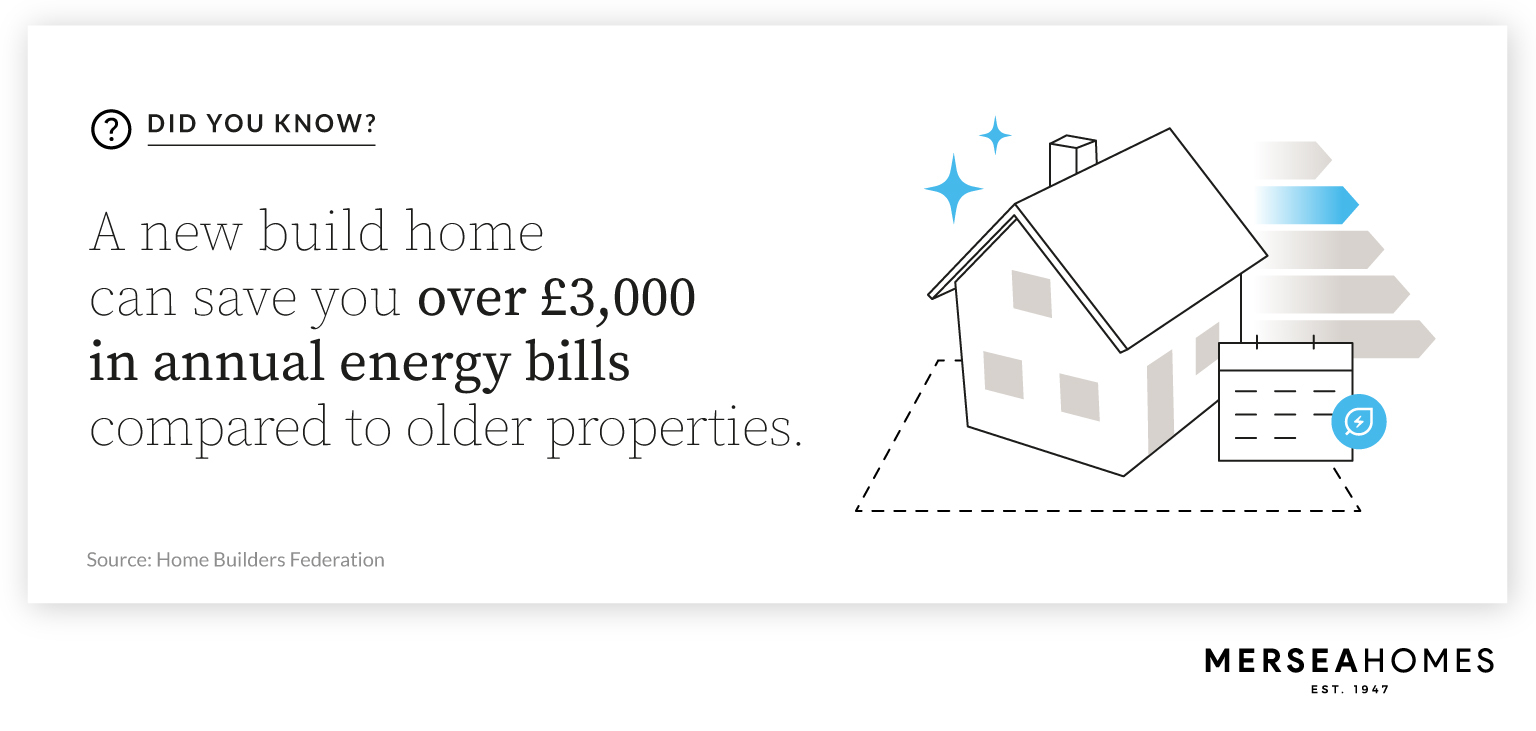 5. Founded on over 75 years of craftsmanship
Quality craftsmanship underpins every detail of Chesterwell's new build homes – down to the final bricks and ornamental features. Since 1947, our family firm has honed traditional and modern building methods to produce houses of the highest calibre. Chesterwell demonstrates the very best of our expertise.
Contemporary, finessed architecture. Specialist, detailed construction. Meticulous interior design that prioritises practicality and comfort. All of our experience and expertise is channelled into making Chesterwell a place residents love to live in, ensuring they maintain this feeling for their entire stay.
With the Mersea heritage at the core of every Chesterwell home, all current and future residents have complete reassurance that this is an area that will stand the test of time.
6. A growing community spirit
Finally, what separates Chesterwell from other housing estates in Colchester and beyond is the emphasis we have placed on making this a full community.
Whether it's the vibrant hub of Chesterwell Plaza, or the local community centre and playing fields. We are driven to make Chesterwell a distinct, beloved neighbourhood – renowned for its charm, diversity and sustainability.

Deconstructing Chesterwell: The plots at the core of this great community
One of our core priorities at Chesterwell was to give each distinct segment its own unique look, feel and character. This is evident as you explore the whole site, from the striking differences in architectural style, to their most immediate surroundings.
Chesterwell Grove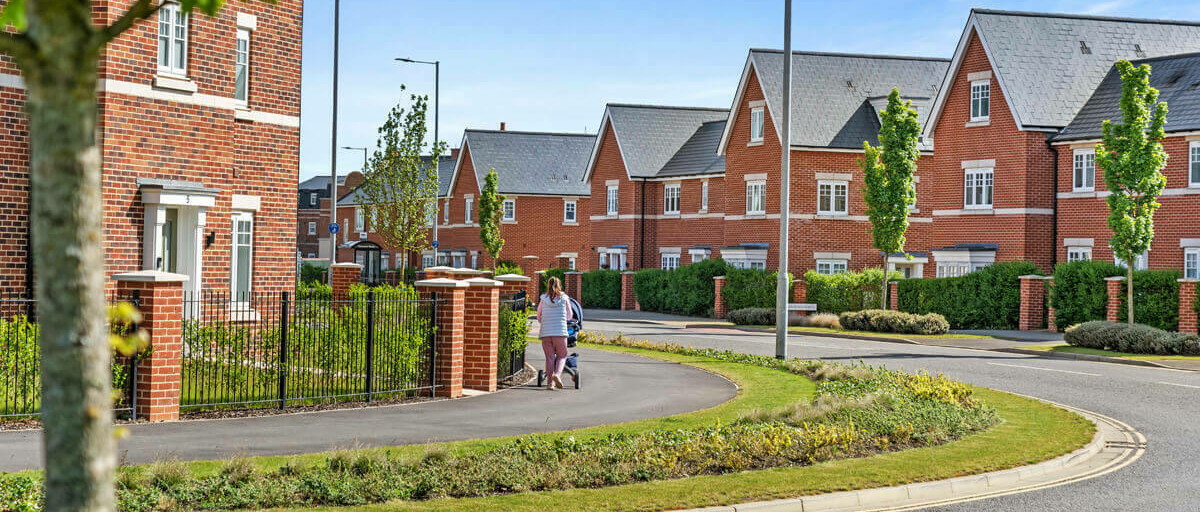 An exceptional collection of 2, 3 and 4-bedroom contemporary homes next to magnificent protected woodland, Chesterwell Grove is the foundation of this remarkable community. Its incredible new builds are fastidiously crafted to evoke the charm of their natural environment. Perfect for lovers of the great outdoors, and still in easy reach of modern amenities.
With elegant interior designs and fittings as standard in every unique property, each part of Chesterwell Grove is built to help you feel right at home immediately. Rapid broadband, double-glazed windows, landscaped gardens – The Grove is designed to support households for life.
Chesterwell Oaks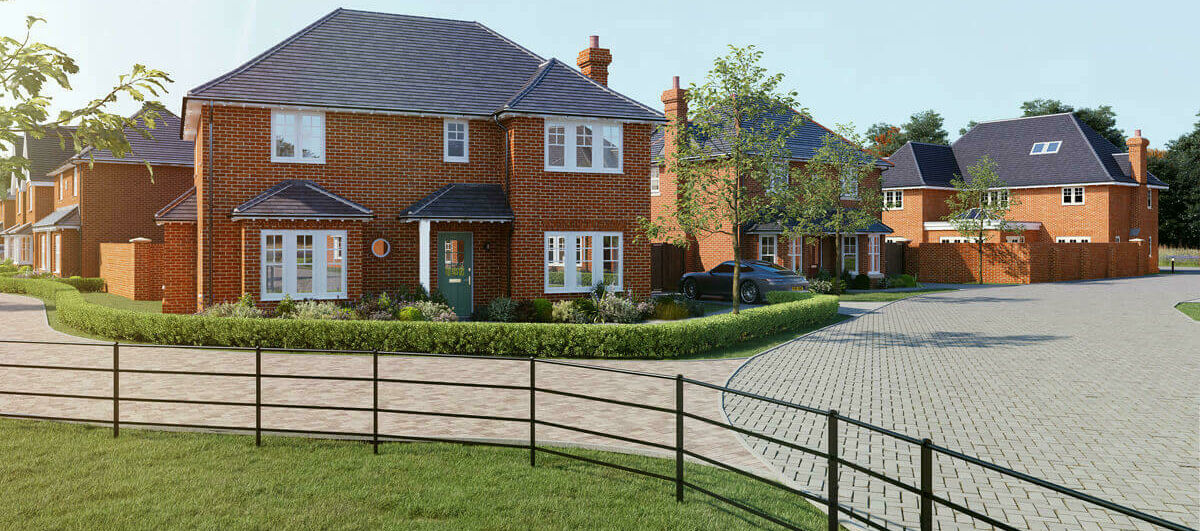 A dedicated heritage section of 24 astounding luxury new build homes, Chesterwell Oaks features a carefully curated selection of generously proportioned detached houses that take quality and craftsmanship to an entirely new level.
Both inside and out, every Oaks home is the epitome of inspirational living. From the enhanced elevation overlooking the beautiful Colchester Golf Club, to opulent interiors designed and built with exquisite attention to detail. These homes are as practical for day-to-day living as they are impressive for entertaining your guests.
Chesterwell Plaza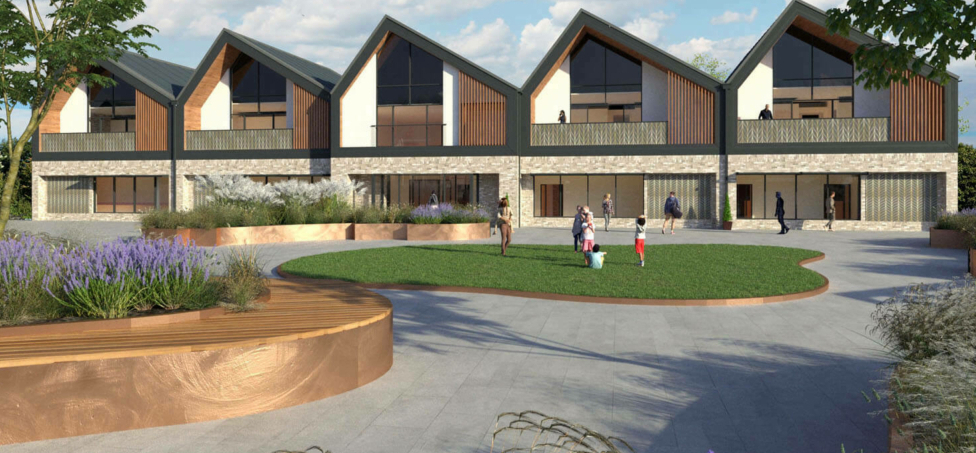 A crucial component of what makes Chesterwell a complete community, Chesterwell Plaza is a sophisticated, 21st-century destination offering stylish workspaces, sustainable shopping and contemporary café culture. Deliberately positioned on the outskirts of the housing areas, the Plaza was created to be an enticing place to work, meet, shop and relax.
This metropolitan landmark contains numerous local businesses and franchises that work to make life simple, convenient and appealing to Chesterwell's residents, including:

A smart, eco-conscious Co-op supermarket

A fantastic local coffee shop

A welcoming beauticians

Premium Colchester estate agents Harris & Wood

A local private GP

Access to a daycare nursery, primary school and secondary school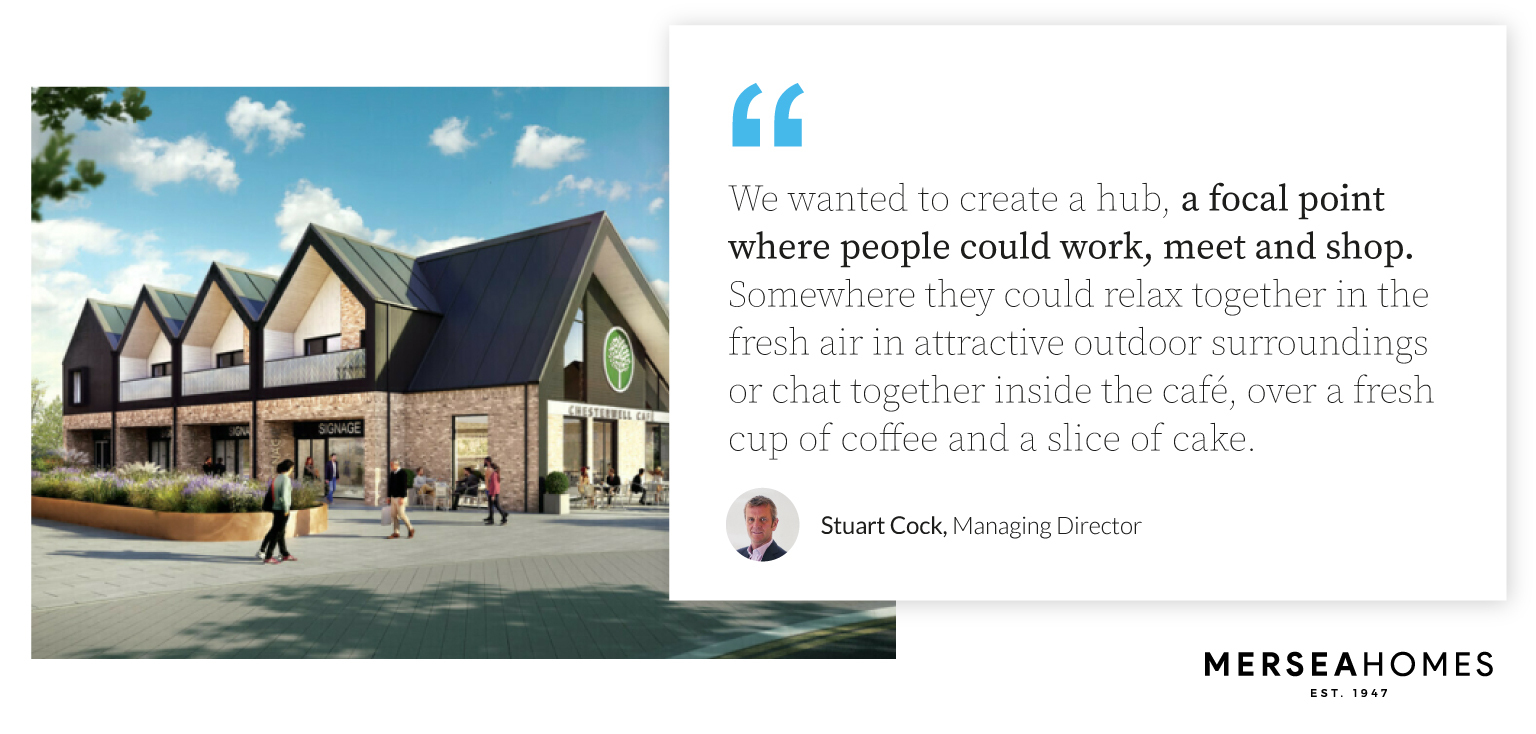 An unprecedented achievement… with so much more to come
We have been delighted by the progress of Chesterwell so far, and the incredible response we've had from its residents. Even as we approach the halfway point of this project, people are already recognising Chesterwell as its own entity. More than a collection of homes in North Colchester – it is seen as a distinct, desirable destination in its own right.
As we continue our progress on the remaining properties in Chesterwell Grove and Chesterwell Oaks, we're also looking ahead to our next milestone: Chesterwell Park. This standout collection of mixed housing will be nestled between Chesterwell Woods and the A12, and we have already started to put the foundations and roads in place for this next phase of the project.
With every passing day we are thrilled to see our vision for this community come to life, and can't wait to see the finished product.

Start your life in Chesterwell
Could you create a home for yourself in Colchester's No.1 new build development? When you buy with Mersea Homes, you get more than an attractive, modern property – you buy over 75 years of experience, craftsmanship and architectural detail. We take care to build homes you love to live in, from their spectacular exterior and interior design, to their stunning natural surroundings.
For more information on The Chesterwell Collection, new build homes in Essex, or how we support buyers looking to make their dream move, get in touch with our team today.