3 Must-See Destinations for a Day Out in North Essex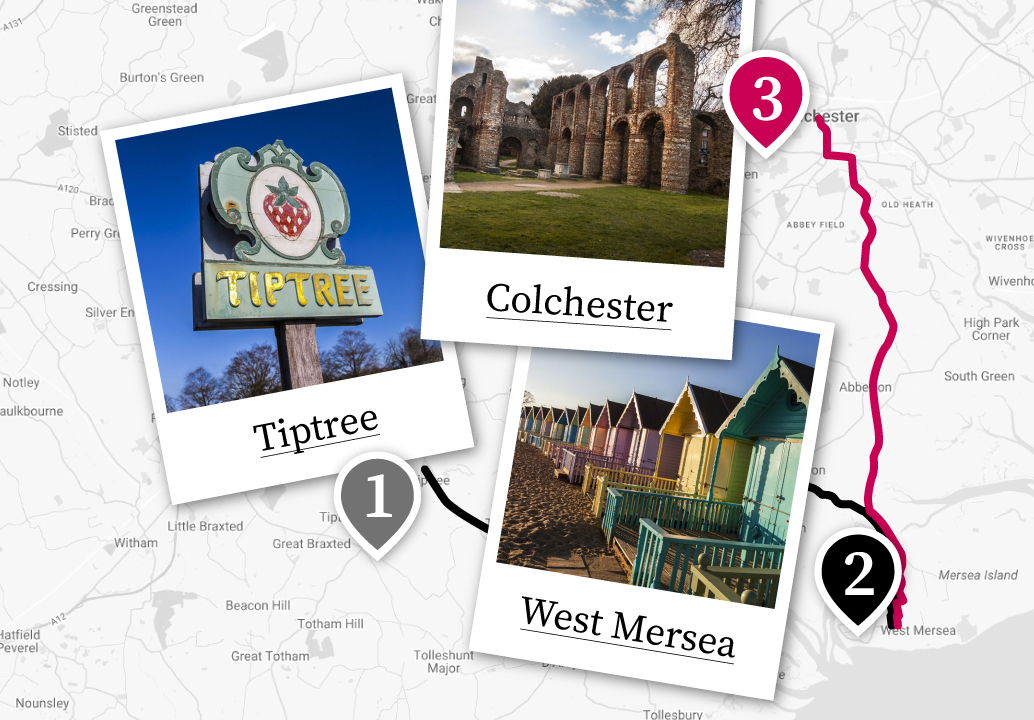 Boasting many incredible vistas and locations, Essex attracts millions of visitors every year to sample its unique blend of rural, urban and seaside settings.
There's so much more to this colourful county than the nightlife and the easy access to London – it's an area brimming with life, steeped in history and surrounded by breathtaking scenery.
If you're seeking a fun, varied day out for the whole family, then look no further. We've pinpointed 3 must-visit destinations that offer the very best of Essex – Colchester, Tiptree and West Mersea – and planned out the perfect route so you can discover everything for yourself in one round trip.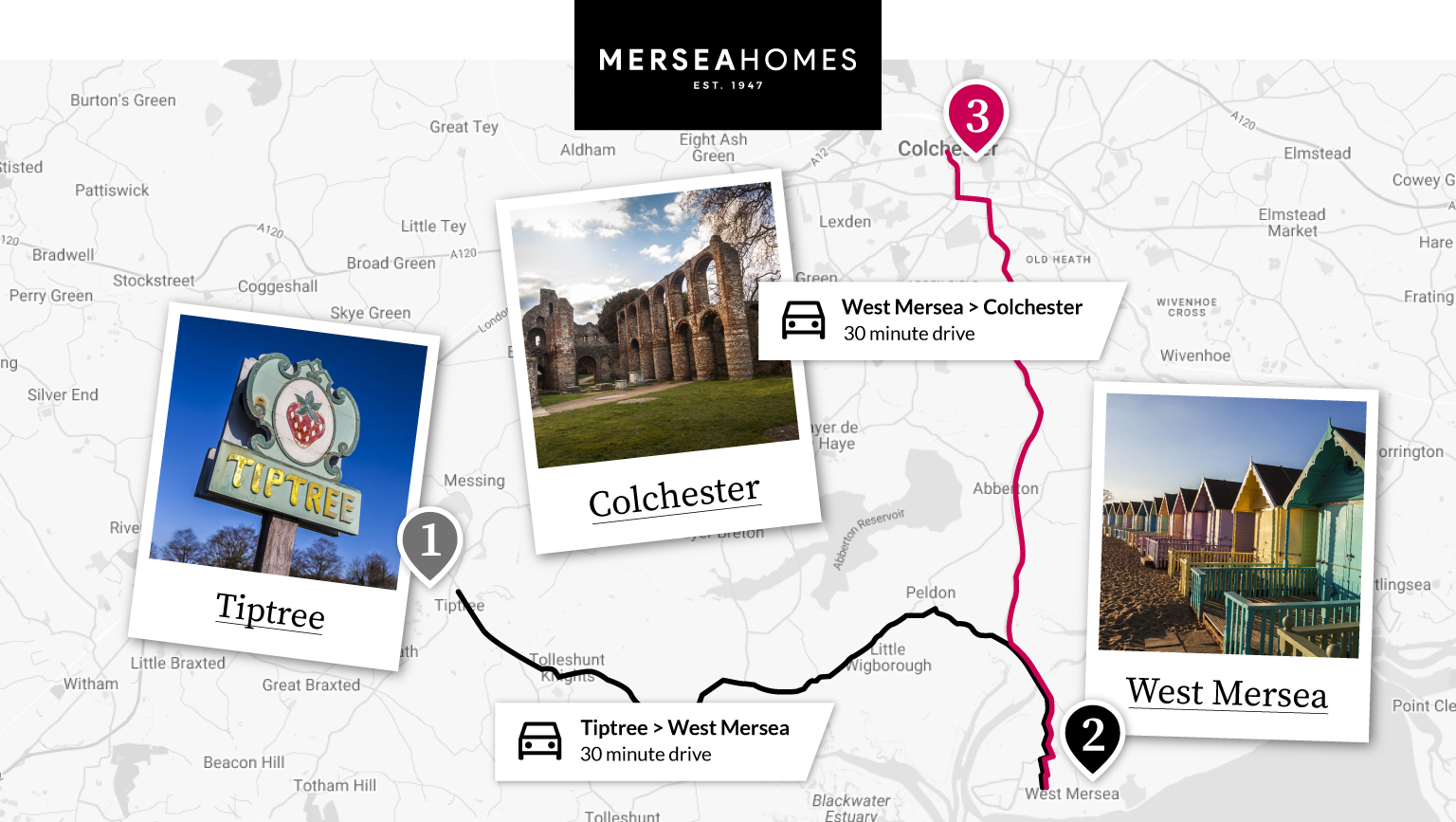 A sweet start to the day in Tiptree
There's nothing like a sugar rush to pep you up for a big day out. So it's best to start your Essex adventure in Tiptree, a charming, tranquil village and home to one of Britain's most beloved jam makers.
Enjoy some toast or a scone alongside delicious preserves that have been farmed in the local area for close to 300 years at the Tiptree Tea Room, and then pick up a few jars straight from the source in their dedicated jam shop.
Plus, if you're in no hurry, you can sign up for a tour of the famous factory, or learn all about their remarkable history at the Tiptree Jam Museum.
Explore our high-quality new builds in Tiptree.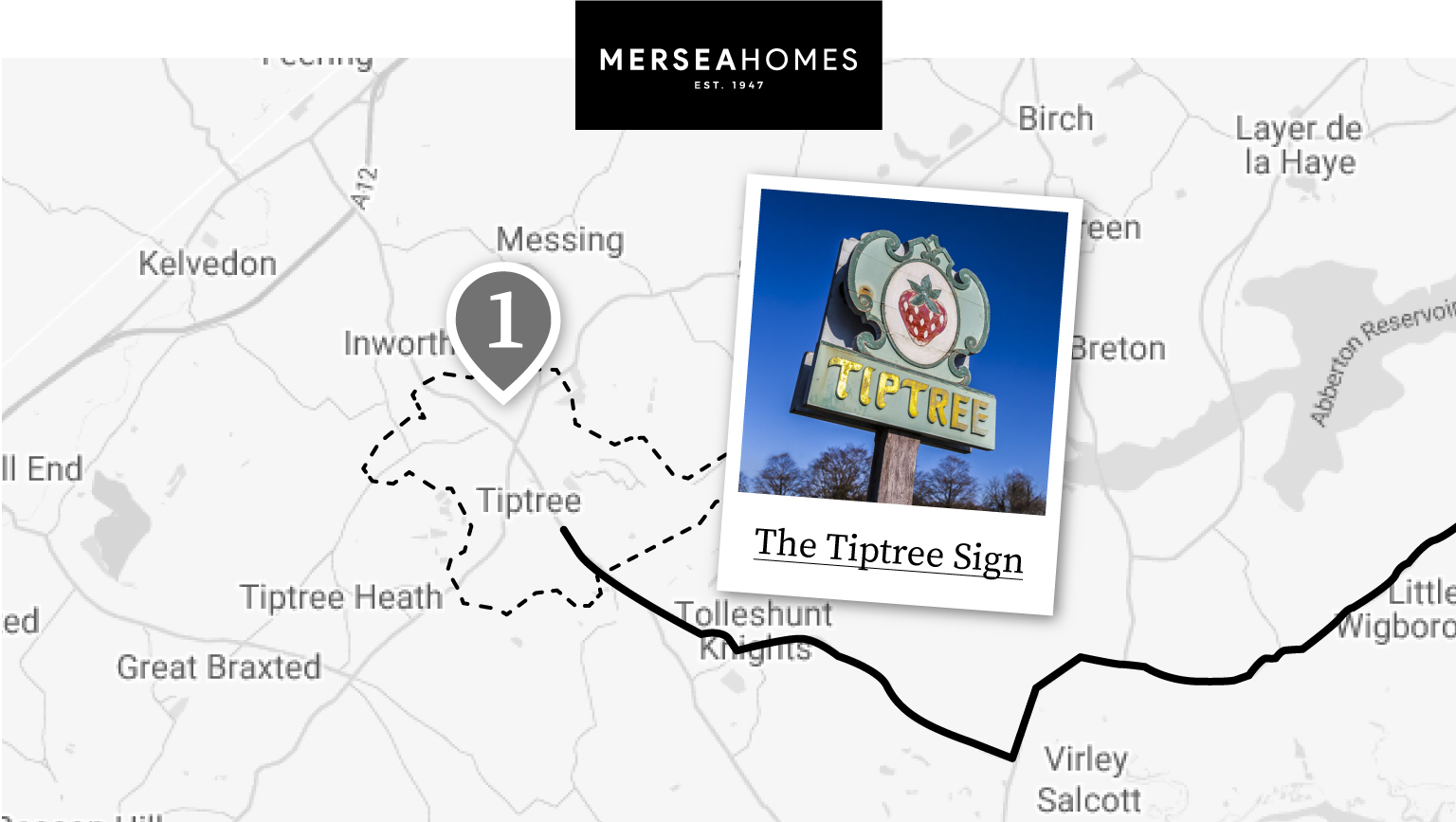 Embrace the beach in West Mersea
With your day off to a strong, sugary start, follow this up with a fresh breath of sea air on a relaxing walk along West Mersea's beautiful beach. A popular spot for all types of watersports, such as windsurfing and paddleboarding, this traditional resort is the perfect place to be in the early hours of the afternoon.

And when lunchtime arrives, you have to try some of Mersea Island's locally sourced oysters at one of the town's restaurants. For seafood lovers, this is a can't-miss experience, dining on the freshest produce overlooking stunning seaside views.
Feel like staying longer in West Mersea? Then take a tour of the Mersea Island Vineyard and enjoy an inviting glass of wine in these peaceful surroundings.
Discover eye-catching new build homes in West Mersea.
Choose your adventure in Colchester
Next and final stop -- Colchester, Essex's second-largest city, and one of the oldest settlements in England. There's too much to see and do in a matter of hours (or even a whole day!), so here it's time to make a choice.
Of course, you can never go wrong with a trip to Colchester Zoo. One of the UK's most popular zoos, you can see over 160 species of animals housed in 60 acres of parkland and lakes – a great destination for families of all ages.
For those looking to soak up Colchester's incredible history, we recommend a stop to Colchester Castle – a well-preserved Norman structure that has stood for almost a thousand years. Explore its various exhibits and climb the tower for an amazing view of the surrounding area.
The walking gardens of Castle Park, to the contemporary exhibitions of Firstsite, you are spoiled for choice in this multifaceted city.
Check out our amazing new build developments across Colchester.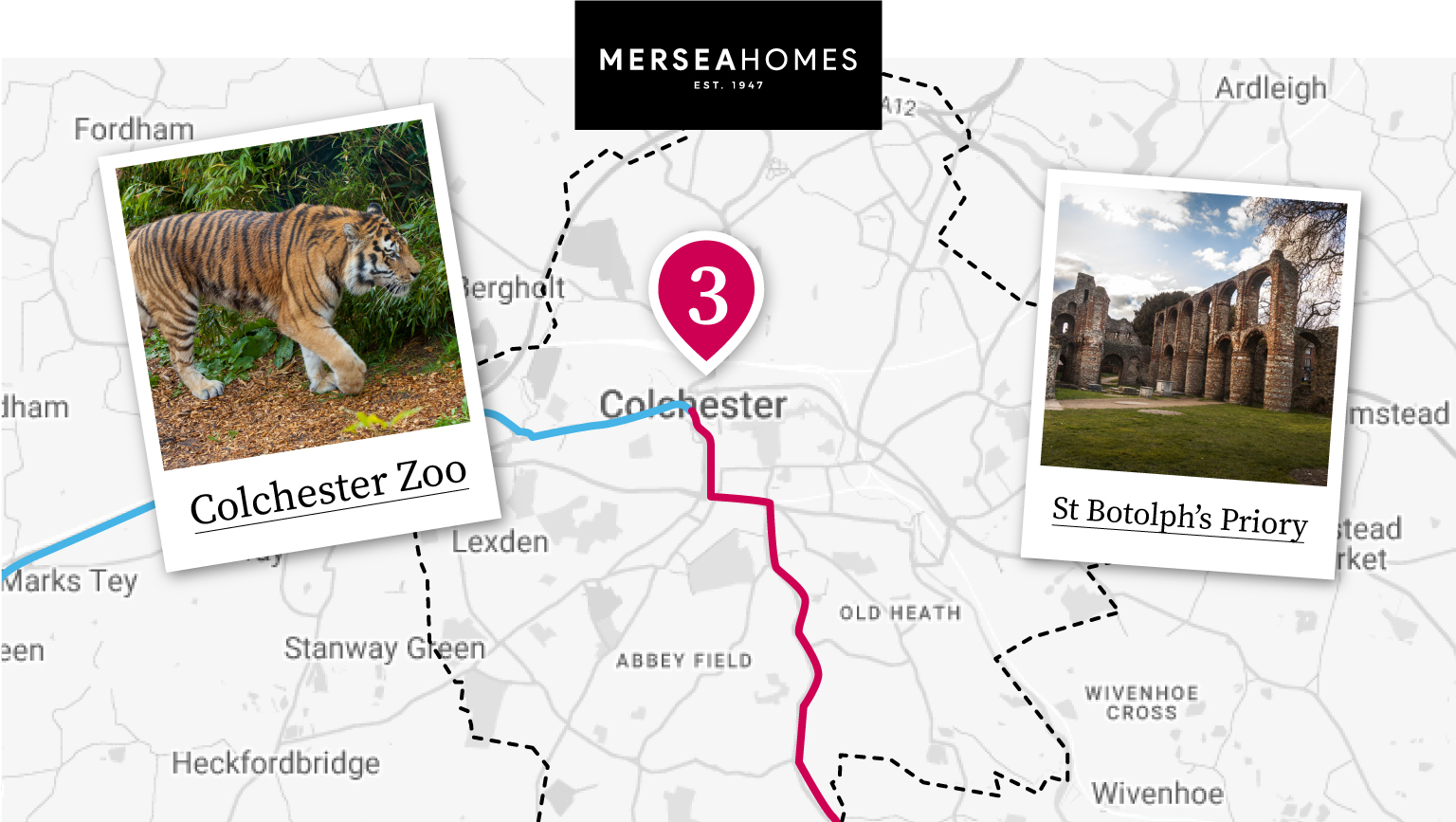 Turn your day out into a lifelong stay
We hope you have enjoyed this guide, and use it as the base for a brilliant day out in the near future.

But if a day isn't enough to get your fill of the incredible Essex landscape, then maybe it's time to make your stay a permanent one. At Mersea Homes, we have developed high-quality new build homes in Essex since 1947, harnessing the county's magnificent outdoor spaces to create communities that support families for life.

Providing the perfect balance of metropolitan and rural living, and easy access to national transport links, discover new builds suiting all tastes and budgets, or speak to one of our experts today for more information on our developments.