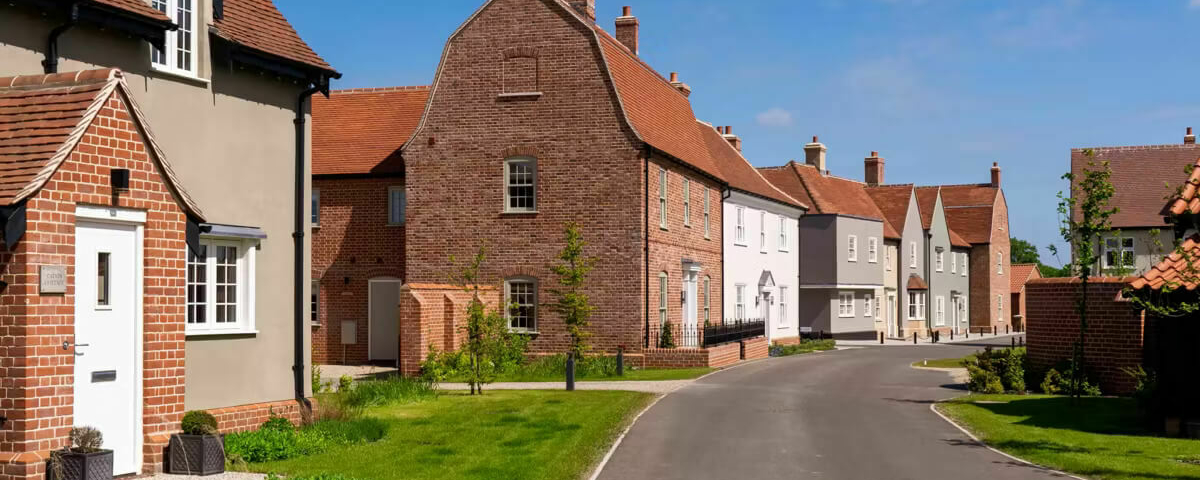 Horkesley Hamlet
Address:
Horkesley Hamlet, London Road, Great Horkesley, Essex, CO6 4BD
Price:
From £1,025,000 to £1,300,000
Bedrooms:
3 & 4 bedroom individually designed homes
Every home in this pioneering development is steeped in rural tradition, with the perks of 21st-century living. With each home uniquely crafted to embody centuries of evolution in a chronicled Essex hamlet, this picture-postcard community offers beautiful countryside surroundings, and easy access to local amenities. Final Phase now released at Horkesley Hamlet with plots 8 and 9 available to view. Please ensure you have registered your interest for further releases and contact Mersea Homes to arrange a personal viewing, 01206 383159.
Find information below or view more of our new build home developments in Colchester and Essex.
A unique opportunity
This pioneering project is quite unlike any other we had ever attempted before, explains Managing Director, Stuart Cock.
"It is extremely rare to be allowed to build homes near the protected landscape of an Area of Outstanding Natural Beauty, so we found ourselves with a unique opportunity," he says.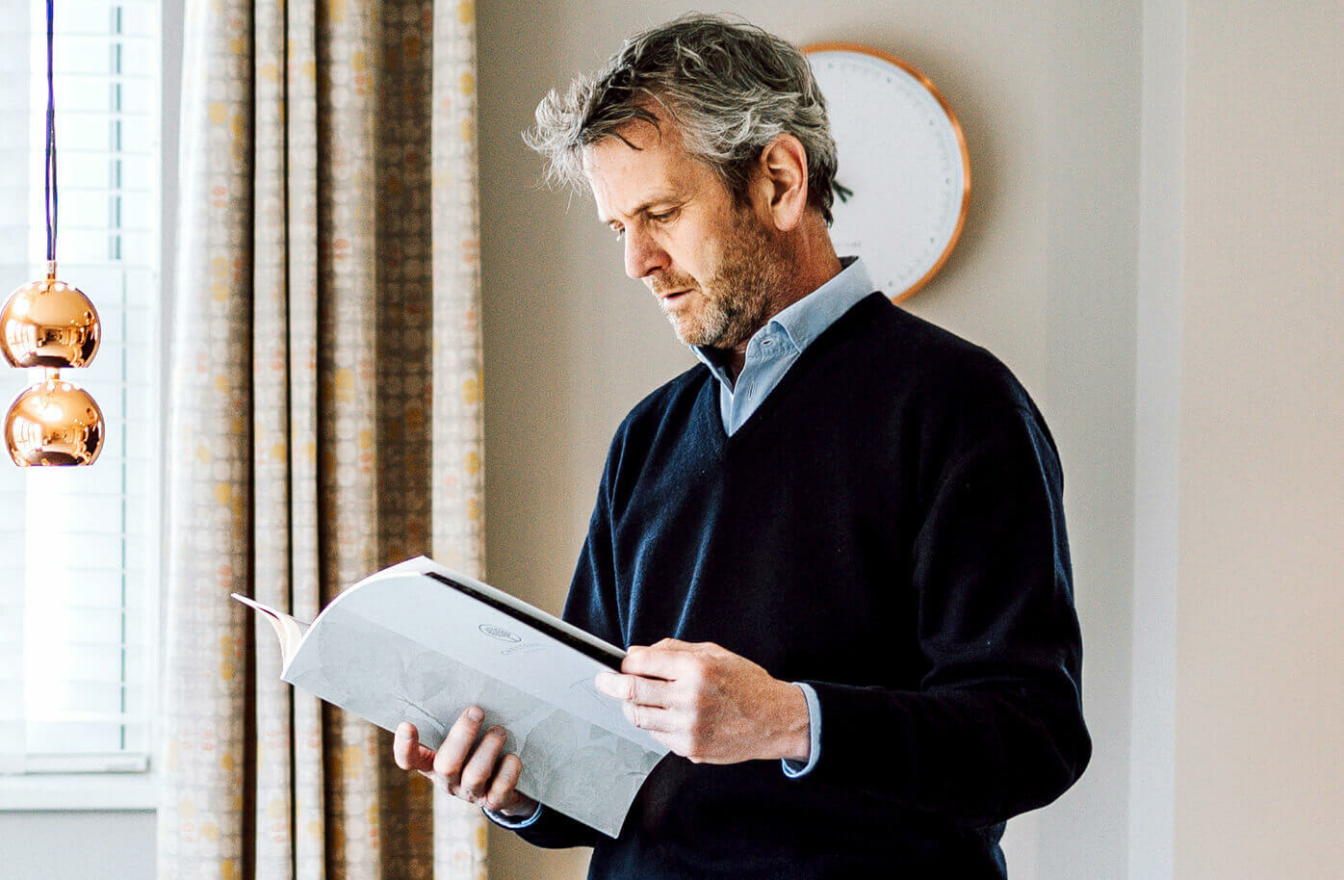 Setting the scene
Between the church and hamlet, a wildflower meadow was carefully retained to suggest what might have originally been a village common.
Horkesley Hamlet had to weave its narrative of the past, while also sitting comfortably within the modern day and offering quality and attraction well into the future.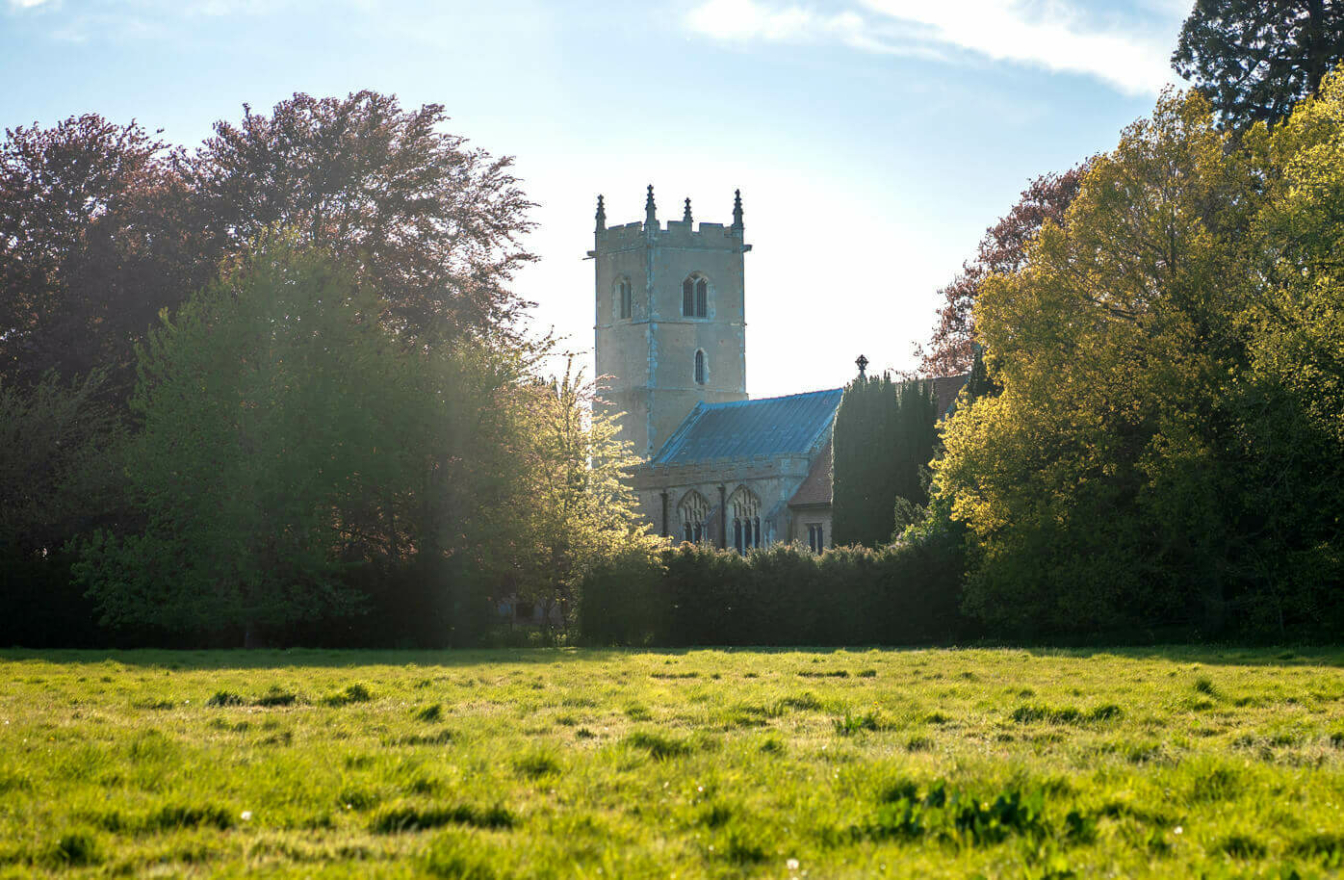 Every last detail
At Horkesley Hamlet, high specifications and elegant finishes come as standard throughout your new home.
Every last detail on each unique home is given in-depth, individual consideration, right down to the last brick, beam and ornamental detailing, to ensure its own distinctive authenticity.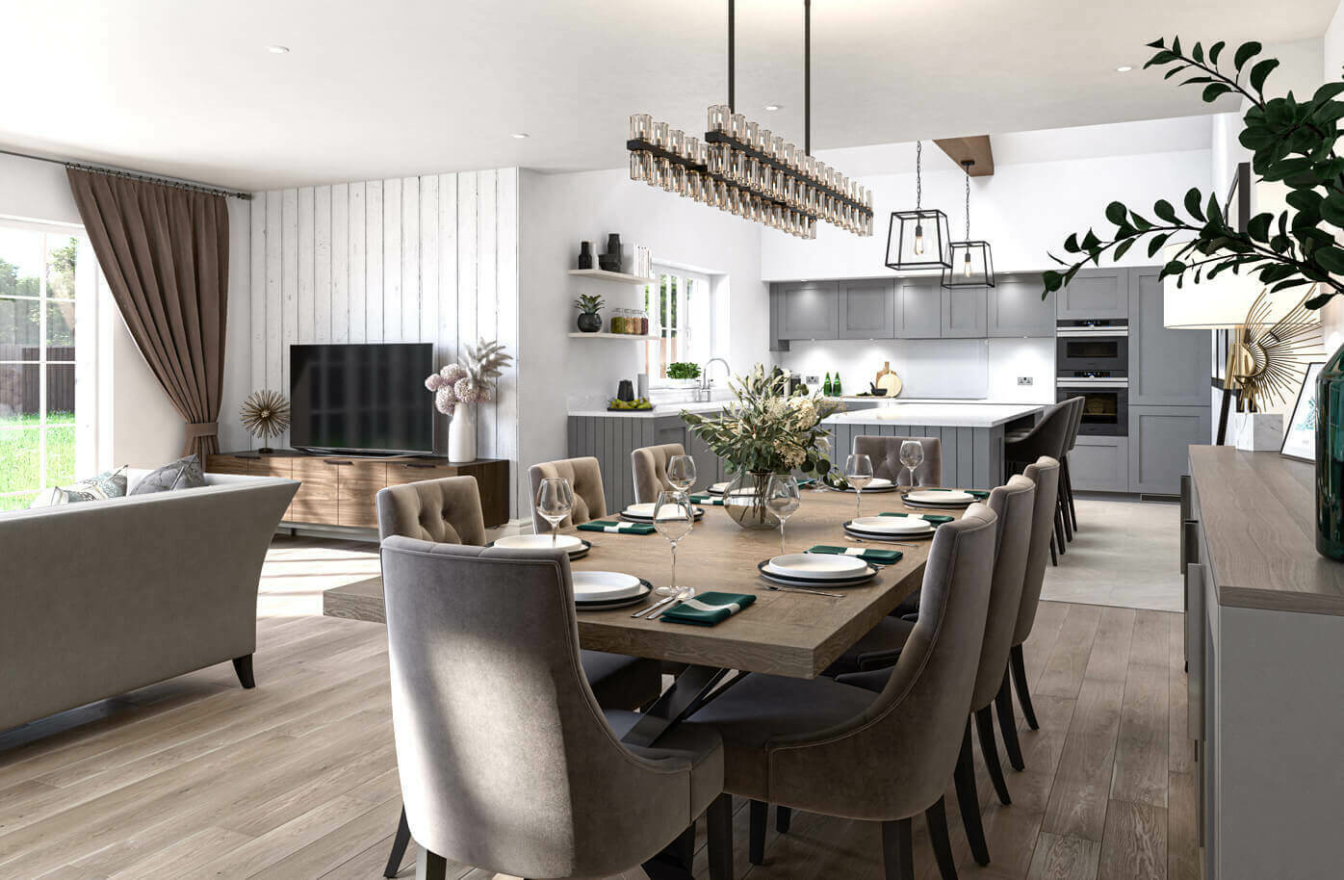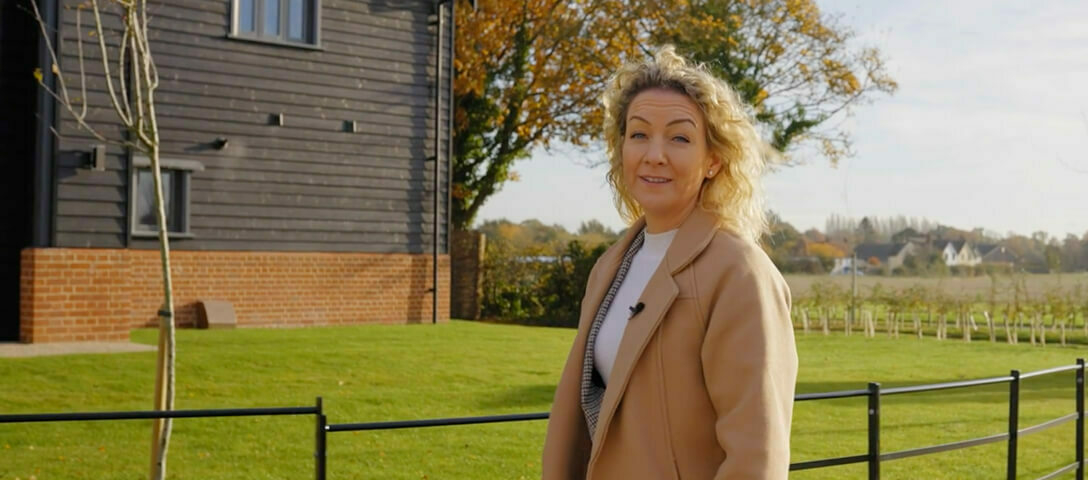 Phase 1 – Take the tour
If you want to see more of Horkesley Hamlet's charming natural surroundings and uniquely designed properties, watch our two-minute tour video.
Natalie Whiting guides you through this welcoming community, showcasing its refined homes and the progress that is being made to construct this desirable development.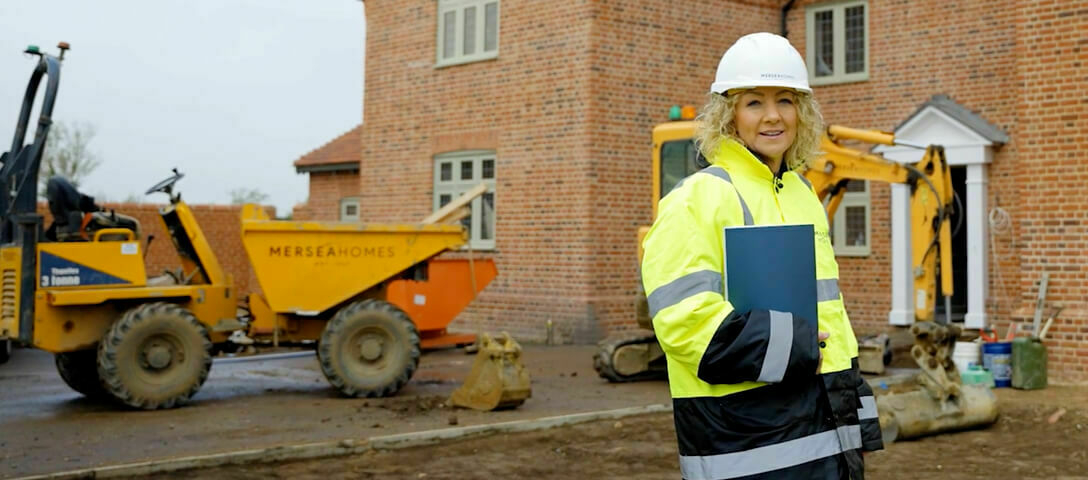 Phase 2 – Step inside
Surrounded by the stunning British countryside, discover Horkesley Hamlet's large family homes in our two-minute video.
Natalie Whiting takes you on a short tour of the development's spacious rooms, expansive open outdoor spaces and updates you on the construction progress of this uniquely designed development.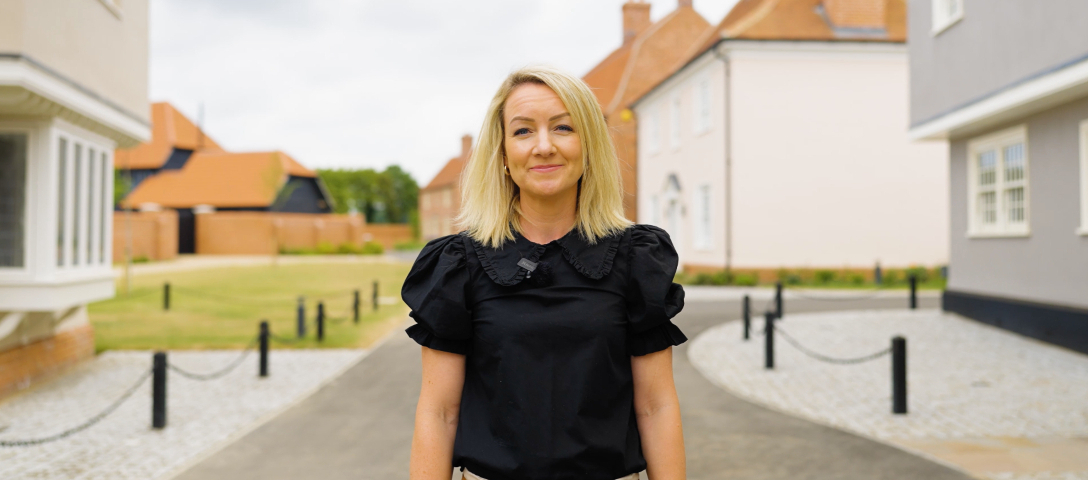 Phase 3 – The Street Scene
Nearing completion, explore the unique, breathtaking sights of Horkesley Hamlet from the street in this two-minute video.

Join Natalie Whiting on a short tour of this pioneering development as it enters its final stages, including a step inside the magnificent Vale Farmhouse, and discover what makes Horkesley Hamlet so special.
Local area and community
Situated on the edge of Essex's Constable Country, near an Area of Outstanding Natural Beauty, this development provides a timeless setting to carve your own slice of history. Colchester itself is already a vibrant place to call home. From its fascinating heritage, through to exceptional restaurants and independent shops, it is the ideal setting for those that appreciate a balance of history and modern amenities.
Education

For those seeking reassurance their new home will offer the very best opportunities to their family, Horkesley Hamlet leaves no doubt. This community is within a few miles of multiple primary schools, a new secondary school, and several leading independent schools in Colchester.


Both Littlegarth School and Great Horkesley Primary Schools are based less than two miles away

The Trinity Secondary School for 11-16 year olds will open nearby in September 2022

Just 6 miles away in Colchester, you will find both Colchester High School and St Mary's Senior School for Girls
Transport

We work hard to ensure that our developments are well connected. Here are some of the ways Horkesley Hamlet benefits commuters.


Horkesley Hamlet is situated close to the A12, and within easy reach of the M25, M11 and A14

Colchester Mainline Railway Station is only 6 miles south, presenting a commute to London Liverpool Street under 50 minutes

Stansted Airport is just a 40-minute drive away
Shopping & amenities

Alongside the vivid surroundings and green spaces, Horkesley Hamlet is situated near a variety of shopping centres, restaurants and other exceptional amenities, perfect for families, couples and individuals.


It is only 6 miles from the heart of Colchester Town Centre and its wide variety of boutique shops, as well as Fenwick Department Store

A further mile on, you will find either the Colchester or Sudbury Waitrose

The surrounding villages are awash with fun getaways, including the award-winning Le Talbooth Restaurant in Dedham
Leisure

On top of the abundance of amenities, Horkesley Hamlet also provides close links to a range of leisure facilities to suit a variety of pastimes.


A David Lloyd Leisure Centre is found just 3 miles away

3 miles to the northeast, is Stoke by Nayland Golf & Country Club with a flagship Lee Westwood Academy within its boundary